These particular gems were faceted from a parcel of Peridot from Pakistan. Pakistan has produced some of the finest, most consistently colored Peridot in the world. Yes, I was into triangle cuts at this time... The two pictures on the left are the top and bottom view of this stone; the lily pad inclusions are readily visible. Click on an image to see a larger view.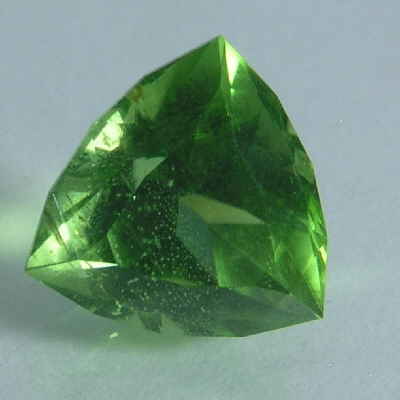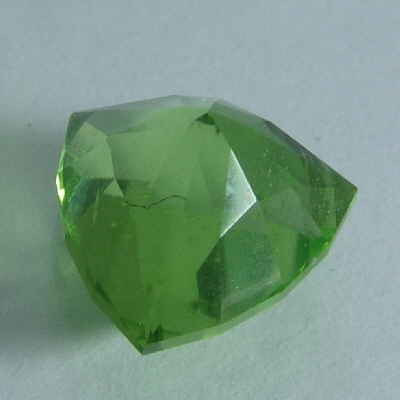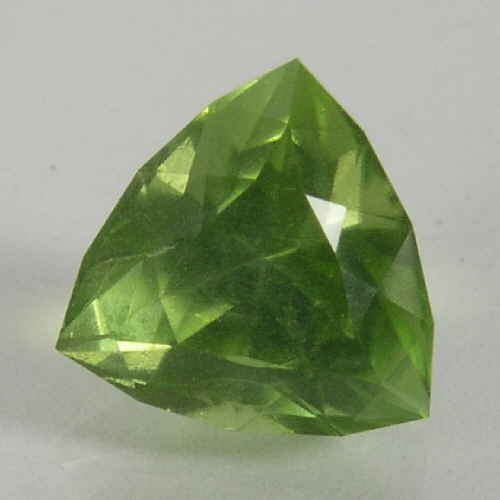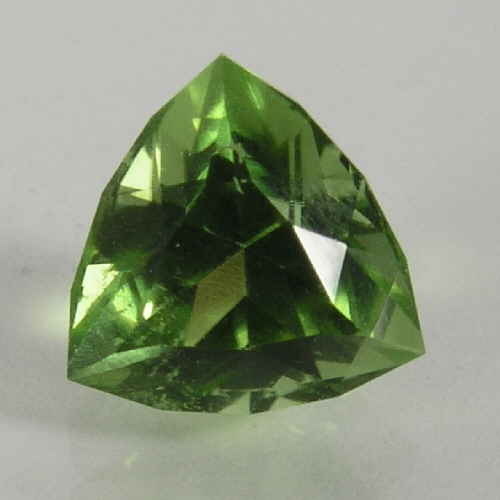 The stones in this picture of Peridot rough shows some of the faceting material, there was a lot of good, clean cutting material here. Click on the image to see a larger view.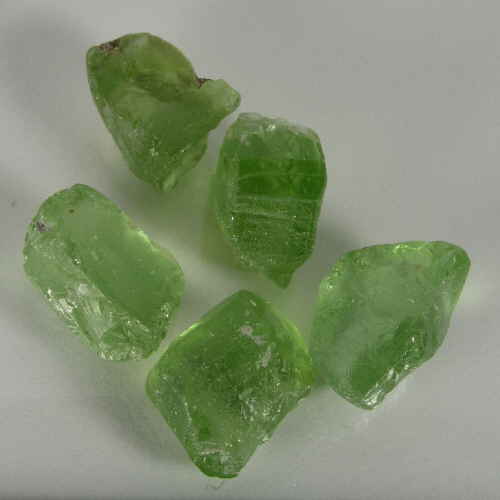 This final stone is an example of a mineral just cut because of the neat 'needle' inclusions in it. This Peridot was loaned to us courtesy of
JazzanJewels.com
. Click on any picture to see a larger view.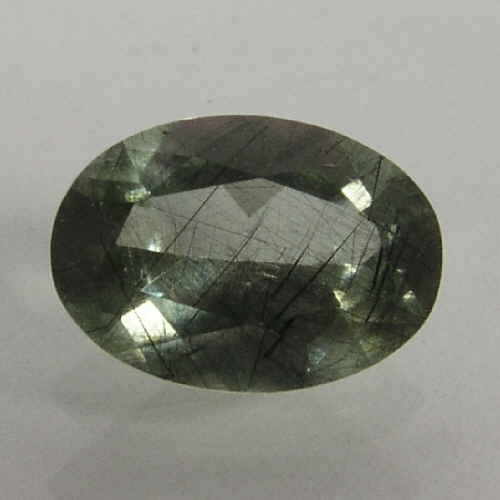 I rough cut this material with a 360-grit plate, followed with a fine cut on a 1200-grit plate, and finished with a 14k polish. I typically use quartz angles for cutting garnet unless I have a reason to try something else (like the rough is too thin, or it is thick enough to try something fun and different).
Peridot has a hardness of about 6.5 - 7, making it reasonably suitable for all types of jewelry.