These particular gems were faceted from a parcel Hessonite/Spessartite garnet material from Afghanistan. While they were not the cleanest pieces of rough I have encountered they were large enough to grab my attention. On the first stone I wanted to preserve as much weight as I could through the faceting process so I decided to go with a step cut on it. The second stone I chose a brilliant cut to try. Click on an image to see a larger view.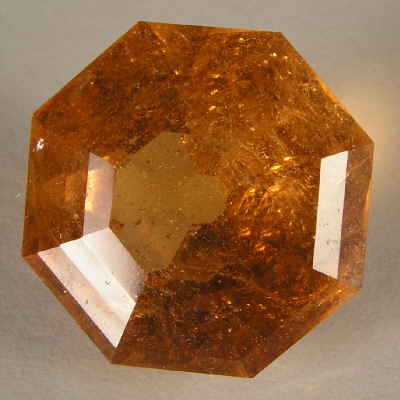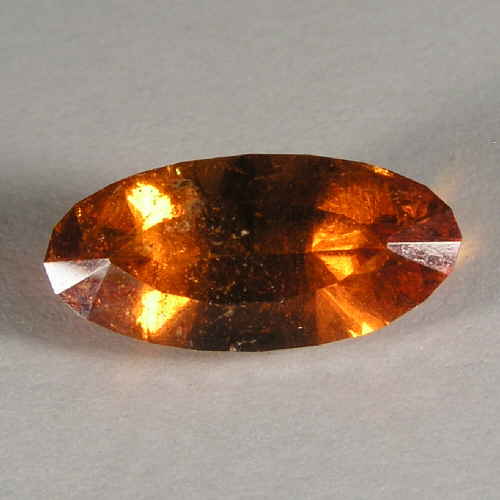 This garnet material generally runs from a moderate tangerine to a burnt orange color. The rough tends to fracture a lot. The first thing I do is to cob off anything that looks like it may break. Most of the cleaner material is smaller in size. Click on the image to see a larger view.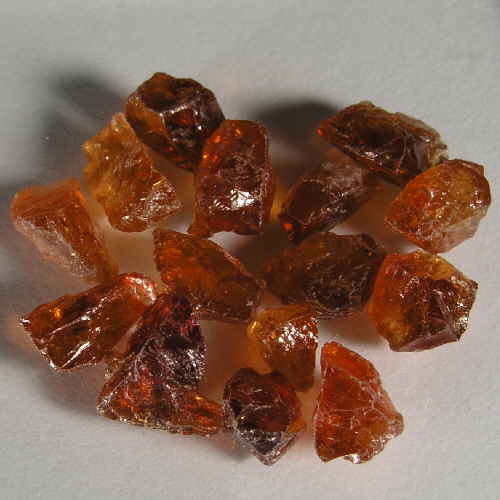 The Hessonite/Spessartite garnet cabs and tumbles very nicely.
The gemstone in the far left two pictures show a very interesting color zoning I haven't seen in too may garnets. The next two pictures show a stone that had intriguing fractures and color zoning. The final stone, on the far right, was simply tumbled. Click on any picture to see a larger view.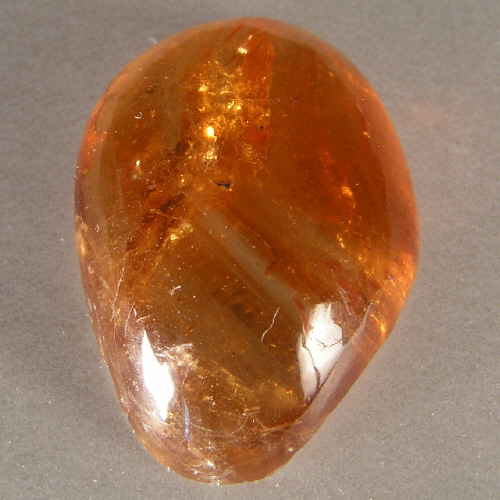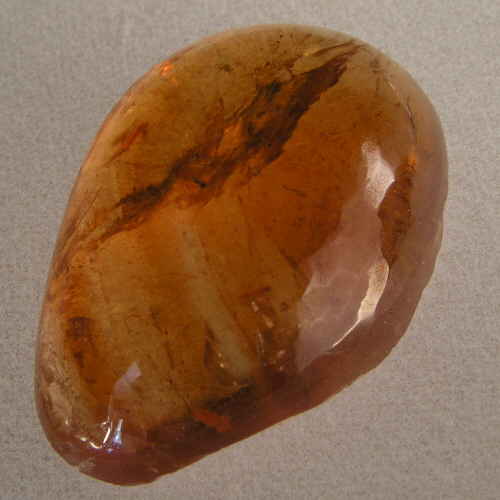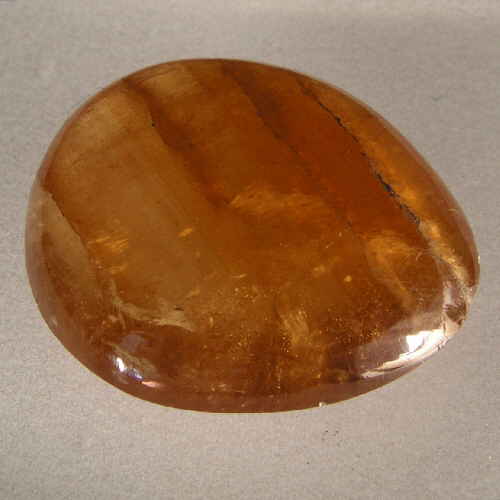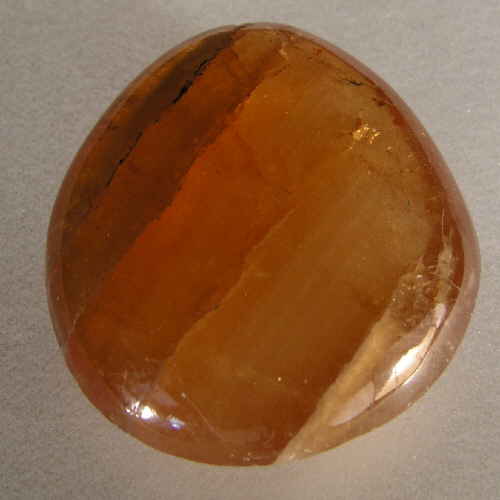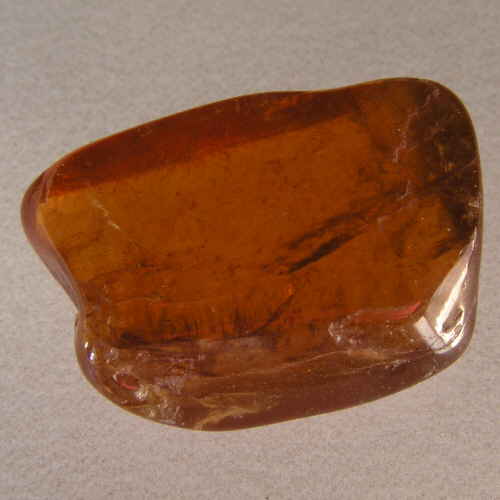 I rough cut this material with a 360-grit plate, followed with a fine cut on a 1200-grit plate, and finished with a 14k polish. I typically use quartz angles for cutting garnet unless I have a reason to try something else (like the rough is too thin, or it is thick enough to try something fun and different).
Garnet has a hardness of about 7, making it more suitable for all types of jewelry.
Gems And Gemology have a write-up on this Hessonite/Spessartite garnet, to see it
click here