These particular gem was cut from a parcel of material from Afghanistan.
This particular cut was designed by Long and Steele, and nick named "Old Uncuttable" - which made it especially tempting to try. This was a long, but enjoyable, cut! I have provided views of both sides of this stone.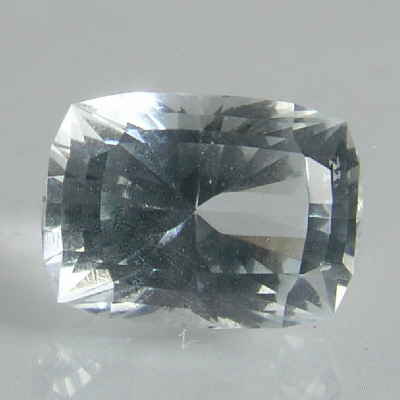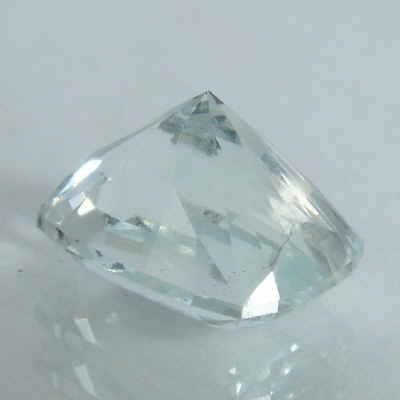 This material is generally very light pastel blue in color, it comes in larger blocky pieces that are a joy to cut. Quite often the crystals are well formed and very beautiful.
Notice the beautiful hexagonal growth patterns on the end of the crystal below. This crystal measures 14.2 mm x 11.6 mm x 10.6 mm and weighs 15.4 carats. Click on any of the pictures below to see a close-up shot of each view.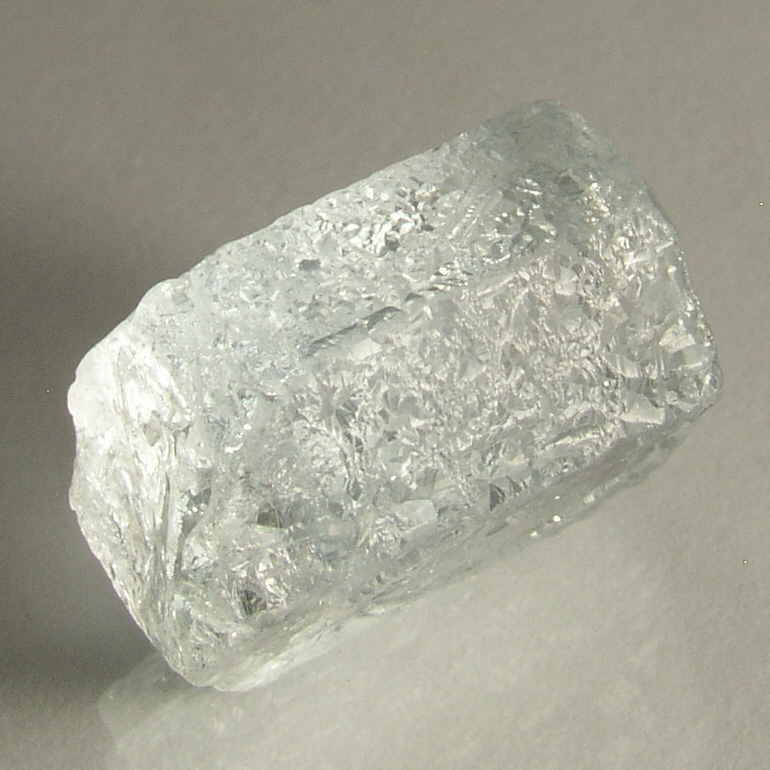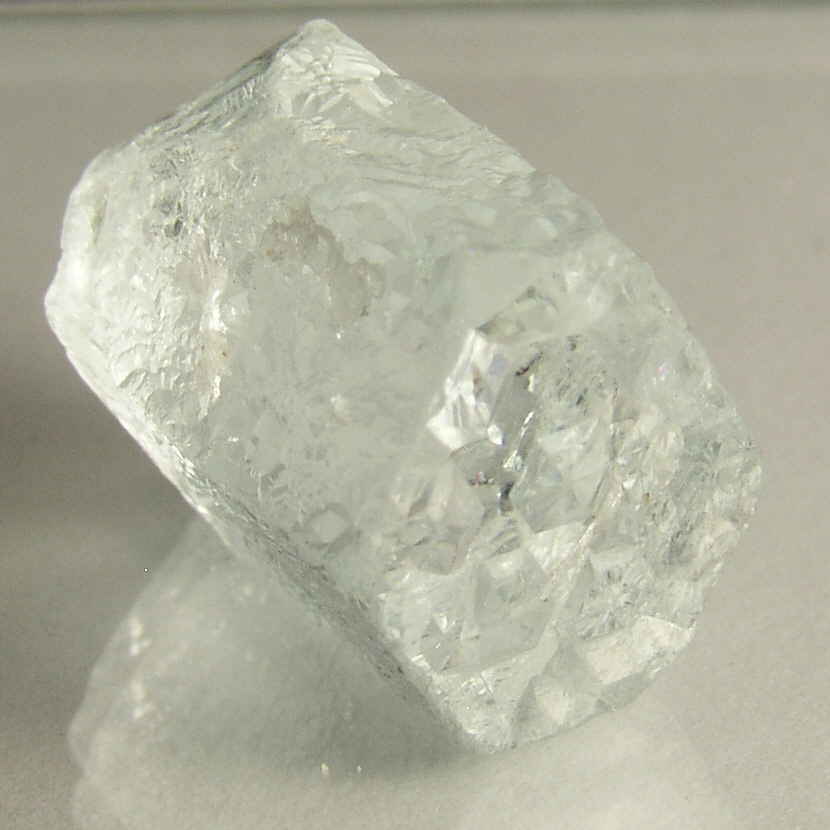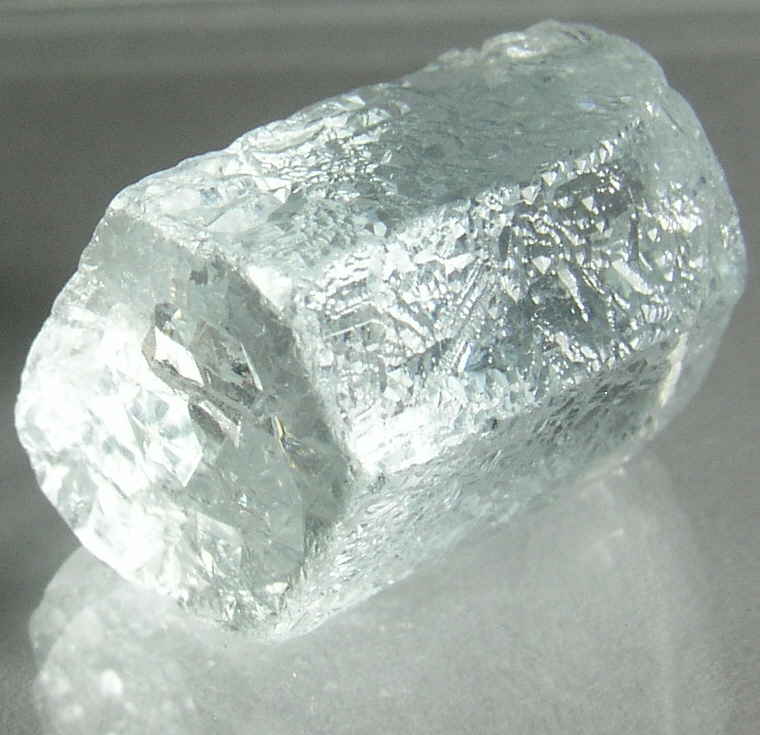 The pictures below show another crystal from this parcel. This crystal measures 15.5 mm x 7.5 mm x 4.7 mm and weighs 5.7 carats. Click on any picture below to see a close-up shot of the view.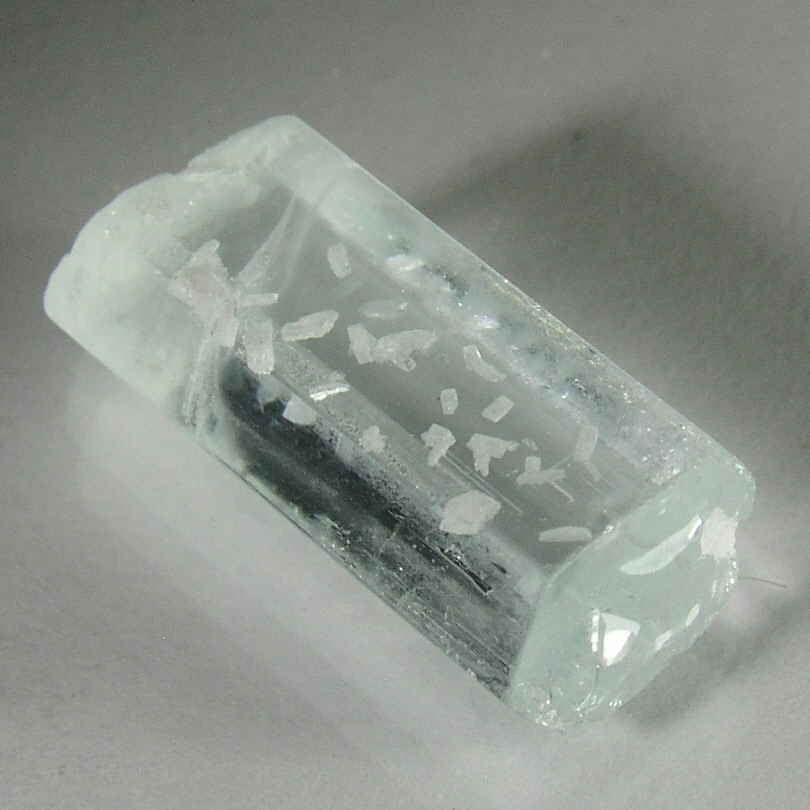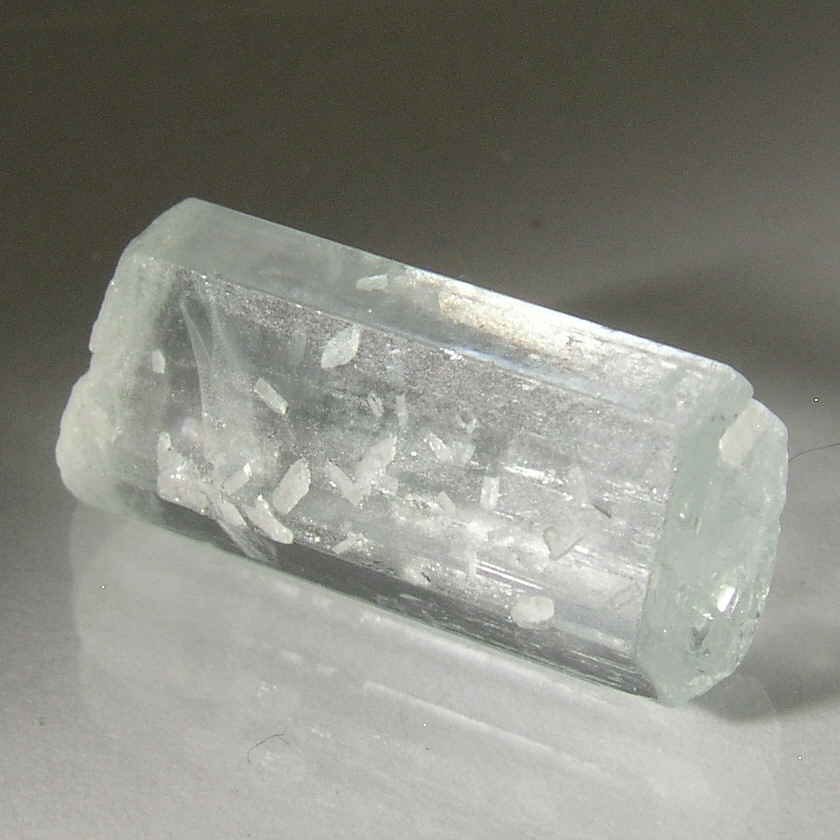 I rough cut this material with a 360-grit plate, followed with a fine cut on a 1200-grit plate, and finished with a 14k polish. I typically use quartz angles for cutting aquamarine unless I have a reason to try something else (like the rough is too thin, or it is thick enough to try something fun and different).
Aquamarine has a hardness of about 7, making it more suitable for all types of jewelry.